Visitors to Chiang Mai often stay longer than planned as there's a surprising amount to do, facilities are cheap and the options for short trips are numerous. In addition to wandering in awe among 700 years of history in the old town, soft adventure in nearby national parks can have you elephants, hiking to remote hilltribe villages, and lots of fun for families.
Multi-day mountain treks are a major reason the adventure tourist visits Chiang Mai, while other popular activities include mountain biking, white water rafting, and zipping through the jungle canopy on the Flight of the Gibbon. Doi Suthep Mountain, to the west of the city, and the Mae Sa Valley, 20kms north, both offer excellent choices for adventure. More sedate activities include an afternoon of pampering in a spa, or shopping for handicrafts, silk and antiques at the markets.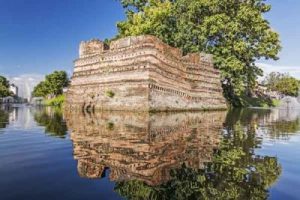 Sightseeing
Wander the quiet lanes of the old town discovering the beautiful temples and rustic lifestyle of the locals, or simply sit beside the pretty moat and watch the world go by…more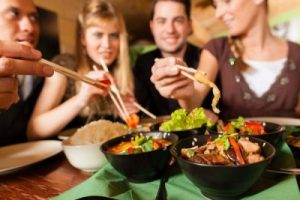 Wine & Dine
The city is loaded with restaurants and bars to suit all tastes and budgets, as well as discos, karaoke venues and cultural shows – hang out with locals and enjoy the hospitality…more 
Adventure and activities in Chiang Mai
In Chiang Mai, tourist information can be picked up at one of the many tour operators about town. Around Thapae Gate and the Night Market you'll discover plenty of displays outside tourist shops offering you fun activities, such as hiking and biking, gibbon experiences, elephant mahout courses, Thai cooking schools, remote river rafting, bungy jumps, and more.
You can go exploring the backwoods of the mountain on ATVs, climb the crags of Crazy Horse Buttress, take motorcycle trips to the border, kayak grade four rapids of the Mae Tang River or even go micro-lighting. There are a dozen golf courses, several public swimming pools and fitness centres, and plenty of bars to relax in afterwards to boast about your exploits. For a complete Chiang Mai experience we can suggest an ideal Three Day Itinerary.
Information on activities for tourists can be found in the numerous Chiang Mai magazines that are freely available, such as Guidelines and Citylife, and many other freebies widely found. The main Tourist Authority of Thailand office is located on the east side of the river as you cross Nawarat Bridge . Most guesthouses and hotel concierges are also well stocked with brochures on the endless activities, and can arrange a booking for you.
The Night Safari, zoo, botanical gardens, and waterfalls and elephant shows of Mae Sa Valley provide plenty of choices to keep families occupied. But you could just as easily pass the afternoon getting a hot press massage in a spa, bargaining for silk and antiques in Baan Tawai craft village, or cooking up a spicy storm at one of the culinary day courses.
Thais love to enjoy themselves, and Chiang Mai is loaded with restaurants and bars, clustered in the centre of town and offering all sorts of delicious Thai and foreign food, as well as beer and good cheer. A brief Chiang Mai overview can help get a perspective on the town.



Further reading…