Muay Thai is a hand to hand combat sport that makes use of punches, elbows, knees and the shins to strike combined with various clinching techniques it is widely regarded as one of the most functional and respected martial arts in the world. It has gained some notoriety for the intense training that professional fighters endure preparing for their bouts. These Nak Muay and practitioners go through a 4 to 6 hour training day, six days a week, only resting on Sundays.
A typical day would start with 45 min to 1 hour long run in the morning, followed by shadowboxing, bag work, and technique drills. The afternoon session would sometimes involve a shorter run of about 30 mins or 5 km, 5 rounds shadow boxing, 5 rounds bag work, 5 rounds with a trainer holding pad, and the day ends with 1-hour long clinch session.
The history of Muay Thai can be traced as far back as the 16th century. During the battles between the Burmese of the Konbaung Dynasty and Siam, the famous fighter Nai Khanomtom was captured in the year 1767. The Burmese knew of his expertise in hand-to-hand combat and gave him an opportunity to fight for his freedom. Soon after winning the match, he was freed by his captors and allowed to return to Siam. He was acknowledged as a hero, and his fighting style became known as Siamese-style boxing, later to be known as Muay Thai.
As the official national sport of Thailand, it has spread internationally in the twentieth century, when practitioners defeated notable practitioners of other martial arts, such as karate, boxing, and taekwondo. The professional league is governed by The Professional Boxing Association of Thailand (P.A.T.) and sanctioned by The Sports Authority of Thailand (S.A.T.), and World Muaythai Federation (W.M.F.) overseas. As Muay Thai continues to grow and spread its influence worldwide, it looks to gain respect as an Olympic Sport. It has been granted provisional Olympic status, which 1 step closer to achieving that dream.
Muay Thai for Fitness and Weight loss 
Muay Thai for Fitness and Weight loss
Many people have traveled to Thailand to test themselves and train with the best. However, Muay Thai is no longer only for those who want to fight. Many people have used Muay Thai as a way of self-discovery and as a way to lose weight on vacation. You don't have to be a fighter to train and can be a wonderful experience for many.
Chiang Mai has a vibrant and growing Muay Thai scene with 5 active boxing stadiums and many gyms that are foreigner friendly. Below is compiled a list of currently active gyms within or near the city.
Muay Thai Gyms in Chiang Mai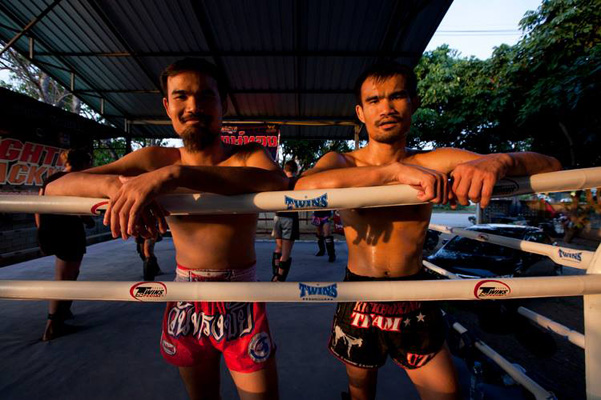 HongThong Muay Thai is owned and Operated by twin brothers Hongthong Noi and Hongthong Lek and is about 7 Km away from Chiang Mai International Airport. Both brothers are high-level fighters and Lumpinee Veterans and with Hongthong Lek still active and fighting at a high level in Bangkok you know you will get high-level training here. Hongthong Muay Thai is one of the best-reviewed gyms here in Chiang Mai that offers quality training and is very beginner friendly. The cost of monthly training for two sessions a day starts at 9,000 baht and 5,500 baht for 1 session a day. Website: http://muaythaigymhongthong.com/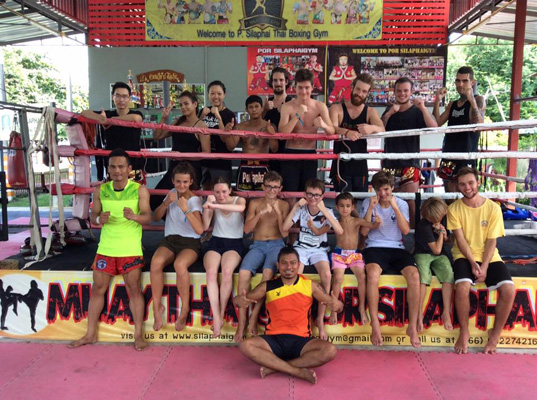 P. Silaphai boasts a couple of former Lumpinee Fighters as their current trainers including 'Hau Lam Phong Phonchang Cholbuit' a previous 5x championship from Lumpini and Rajdamneon Stadium in his glorious day. Now retired and according to him, he has around 800 fights. P. Silaphai offers two programs one beginners that start off at 9000 baht a month and a pro package that starts off at 12,000 baht. P. Silaphai is about 5 km from the Chiang Mai International Airport and only 3 km away from the Night Bazaar. Website: http://www.silaphaigym.com/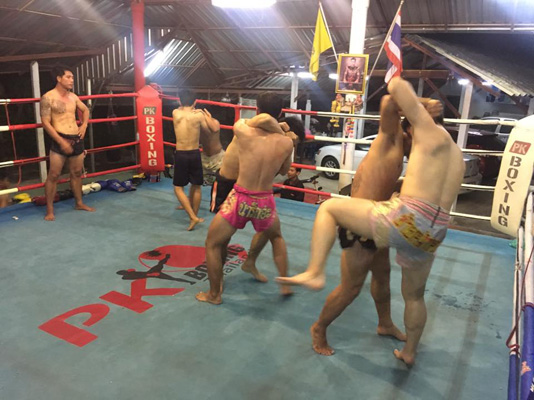 Por Kitpanna Gym is roughly 29 km from the Chiang Mai International Airport and 20 km outside the city center. Its one of the smaller gym on the list but it is filled with active Thai fighters that regularly compete "Super Muay Thai." The training cost here per month is 8000 baht, which includes 2 sessions a day. Facebook: https://www.facebook.com/Por.kitpanna.gym/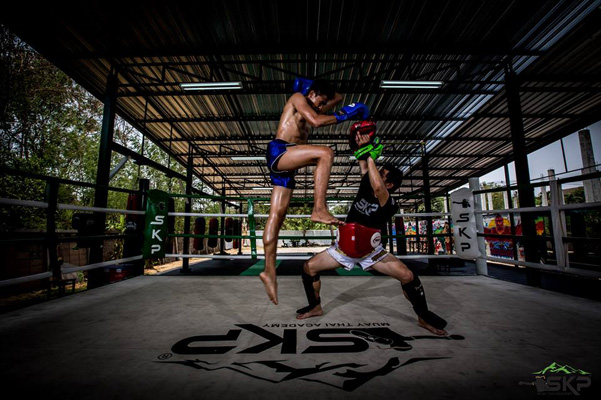 SKP Muay Thai boasts trainers from the infamous Pinsinchai Gym in Bangkok. All the trainers currently working here are former Lumpinee Fighters. They're very technical, boxing and beginner friendly. Training here costs 9000 baht for 4 weeks of training and is about 18 km away from the Chiang Mai International airport located in the small town of San Kamphaeng. Facebook: https://www.facebook.com/SKPMuayThai/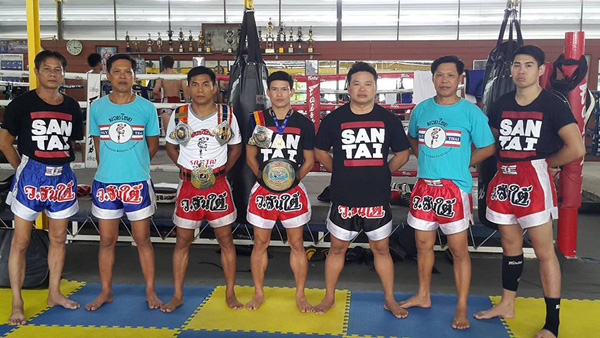 Santai Muay Thai probably has the best trainers in all of Chiang Mai. Thailand Pinsinchai is now part of the Santai team, along with two of his top-level students, Prakraiphet Nitisamui (a Channel 7 champion) and Yodwandee "Yokphet" Nitisamui (a tournament champion at Channel 7).  In fact, most of the trainers that are a part of this team come from the infamous Pinsinchai Camp, Some of which got to fight in Lumpinee during the "Golden Era" of Muay Thai. The training here starts at 9000 baht – 10,000 baht a month and is also located in the small town of San Kamphaeng. Website: http://muay-thai-santai.com/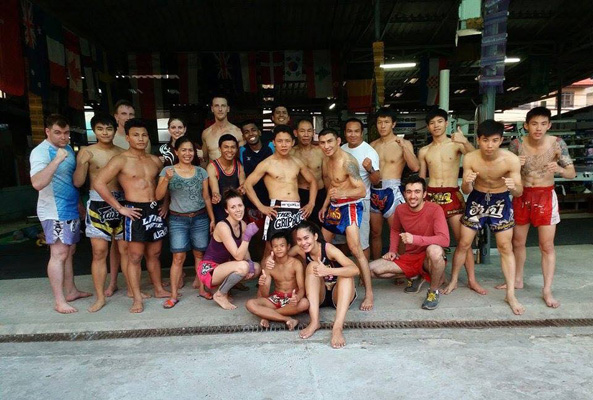 Lanna Muay Thai is one of the gyms that has been around a long time and is a staple of Chiang Mai Muay Thai. It's gone through its up and downs but looks to be on the rise again. The trainers have a solid technique, and it has been reviewed a fight friendly gym. Training here starts at 8,800 baht a month and is about 8 km away from Chiang Mai International Airport and Night Bazaar. Facebook: https://www.facebook.com/Lanna-MuayThai-135464199806574/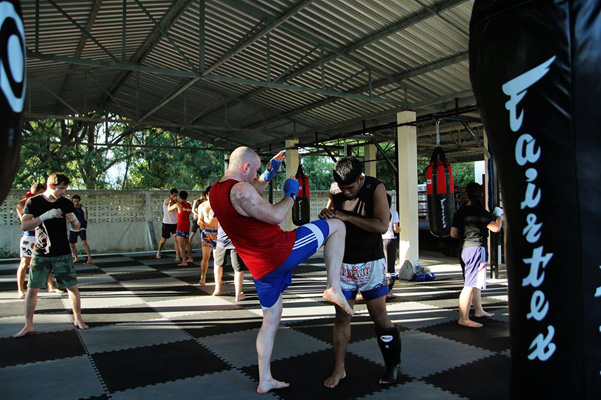 Team Quest Thailand is 1 on the two MMA gyms located here in Chiang Mai. They offer a full Muay Thai program that starts off at 8000 baht but for only 9000 baht you can take advantage of their world class Brazilian Jiu-Jitsu program. Team Quest is only 2km from the Chiang Mai International Airport and 6 km away from Night Bazaar. Website: http://tqmmathailand.com/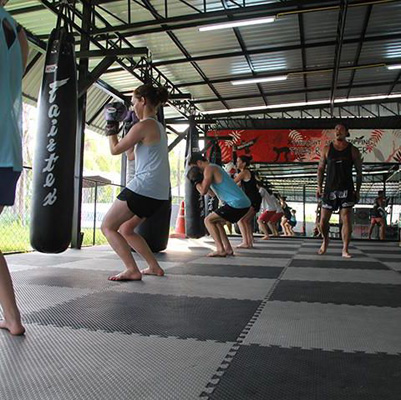 Bangarang is fully equipped fitness resort style boot camp gym that offers Muay Thai as a way to lose weight. Their Muay Thai program starts off at 89,000 baht but includes three daily meals, accommodations, daily massages, airport transfer, and pickup. Website: http://www.gymbangarang.com/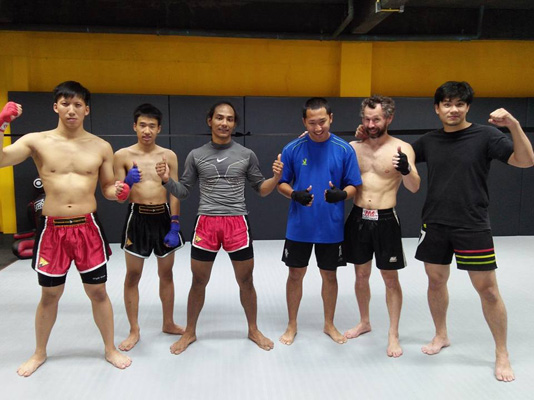 Chiang Mai Fight Fit is the most affordable gym on the list with the Muay Thai starting at 3500 baht a month and full access to all the training including Strength and Conditioning and Brazilian Jiu-Jitsu for 5000 baht. Facebook: https://www.facebook.com/cnxfightfit/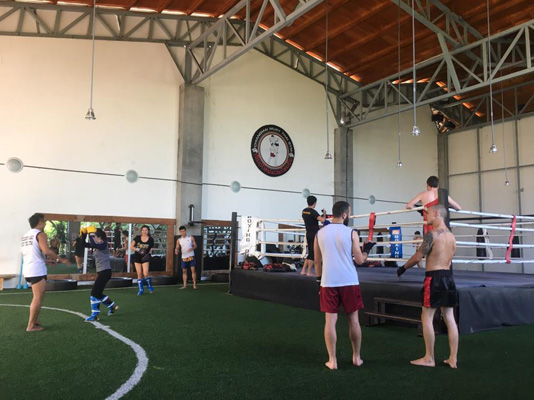 ChiangMai Muay Thai is located right in the heart of the city. They get a lot of tourists that want to come by and experience Muay Thai Training. For sure its the most accessible gym to access if you're passing through Chiang Mai.  Prices for monthly training start at 10,000 baht. Facebook: https://www.facebook.com/Chiangmai.Muay.Thai.Gym
For Those interested in a different Martial Art or wanting to continue training while on vacation Chiang Mai has 3 Brazilian Jiu-Jitsu Gyms to chose from.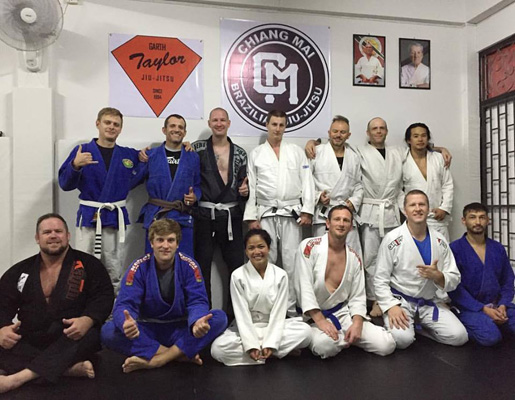 Chiang Mai Brazilian Jiu-Jitsu offers to drop in rates at 300 baht a day or 800 baht a week. If you want to train for a month its only 2500 baht a month. If you're not the type to pack your Gi for vacation or don't own one, don't worry, They offer gi rentals charging only 100 baht a day or you can always buy one from them also. Located in the Old City it's a great location to drop in if you're staying for a short time. The quality of instruction here is really good for beginners and has been steadily growing since it opened. Website: http://chiangmaibjj.com/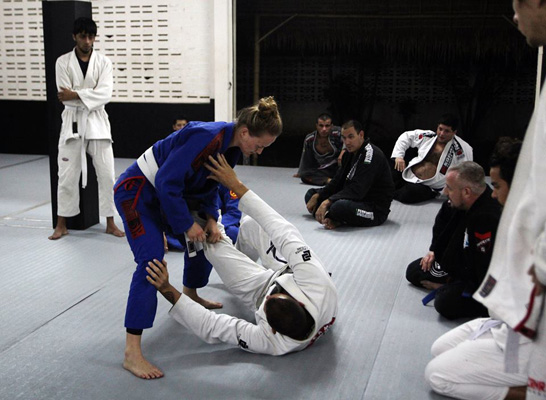 Team Quest Thailand has an option where you can choose just to train Brazilian Jiu-Jitsu for 2000 baht a month. From the reviews, they have gotten this is probably the best place to train and get world-class training in Brazilian Jiu-Jitsu. Website: http://tqmmathailand.com/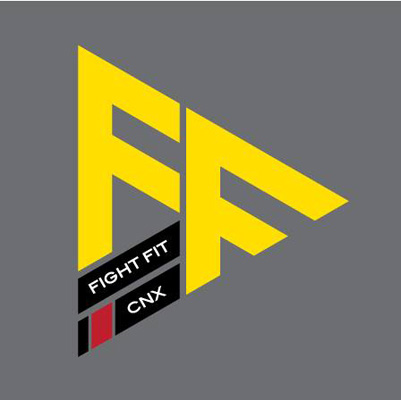 Chiang Mai Fight Fit Brazilian Jiu Jitsu program starts off at 3500 baht, and they have open mat every weekend. Facebook: https://www.facebook.com/cnxfightfit/
Fitness Gym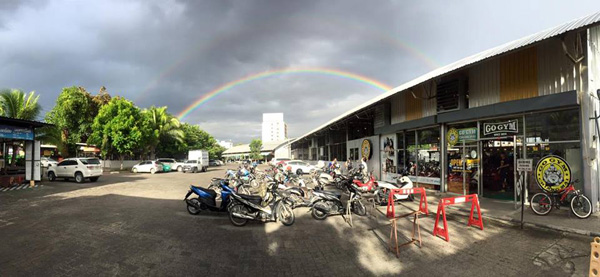 Go Gym Chiang Mai is the most popular gym among foreigners and Thais. They have a body weight lifting area with plenty of pull up and dip bars. They have a boxing/muay thai area with some decent trainers you can hire for one on one sessions. Drop in rates is 60 baht per day or 900 baht per month. They also have some better deals if you're planning on stay long term. Facebook: https://www.facebook.com/goGYMchiangmai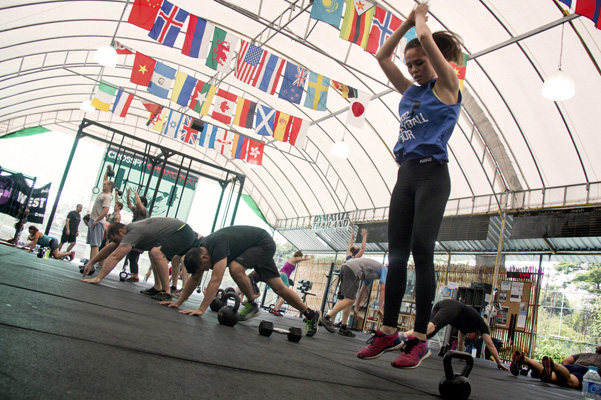 CrossFit Chiang Mai has dropped in rates of 500 baht a day if you're an experienced cross fitter and 2700 baht a month. Website: http://www.crossfitchiangmai.com/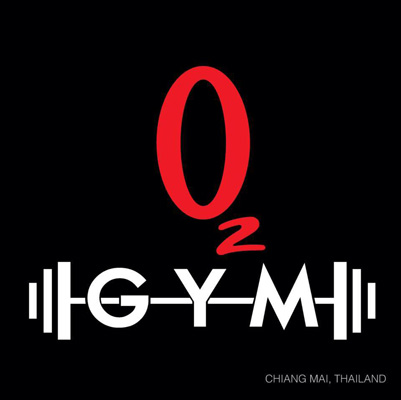 02 Gym is a fully equipped gym has everything you need. They charge 60 baht per day or 900 baht per month. If you're going to be staying long term ask them about the other packages they have some great deals. Facebook: https://www.facebook.com/o2gymth
Article and information provided by Muaythaigymsinthailand.com
Further reading…