28 December 2017
Located in Hang Dong, Triplet's menu is broad with dishes that include French dishes to Italian style pizza to Thai food. Using mainly organic ingredients to compose their dishes Triplets concentrates on making real food. Even though they have big menu what led us to walk through their doors was the Mediterranean dishes, and we were not disappointed.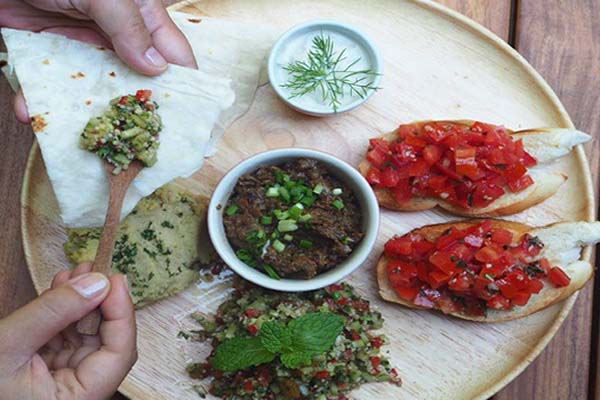 Cold Tapas Plate: Eggplant Caviar, Hummus, Tabbouleh, Tahini Sauce, Bruschetta served with a side of Flatbread for 290 baht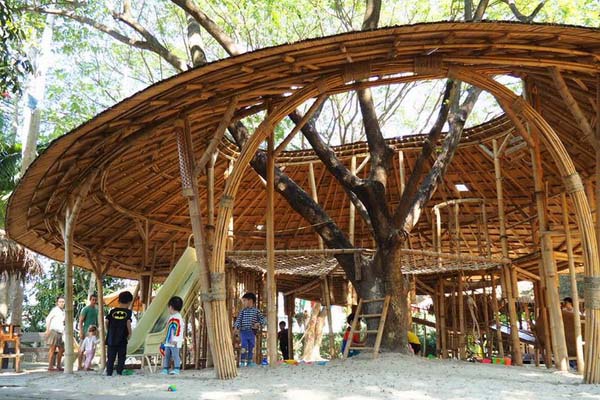 Bamboo Treehouse and Play ground for the kids.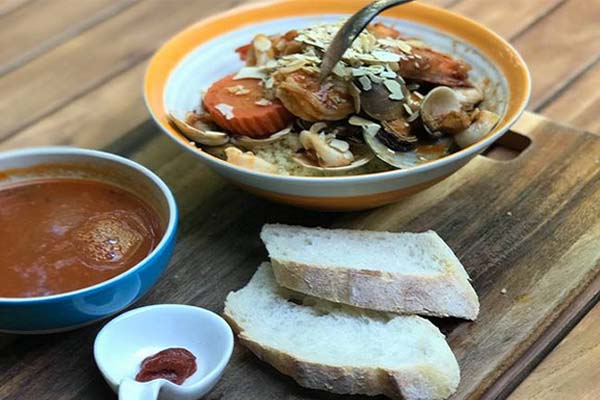 Sicilian Couscous is perfect for seafood lovers! Served with a side of soup and a South African chili paste known as Harissa. You would take your Harrisa paste that has great flavoring and has quite a kick to it, and you can put as much as you like, you would then get this soup and generously pour over it the section you were going to eat. So good!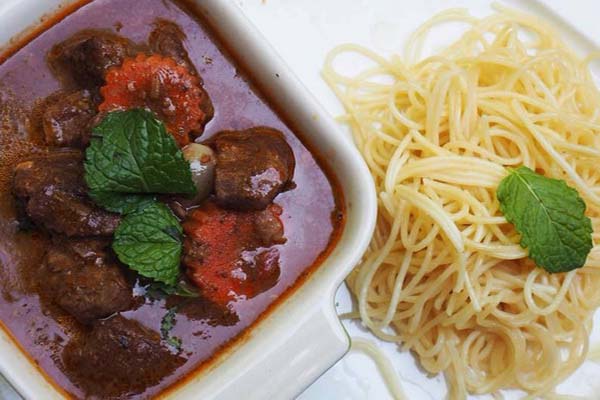 Navarin d'angeau is French style lamb stew and this dish is remarkable! If you visit Triplets you have to order this dish!