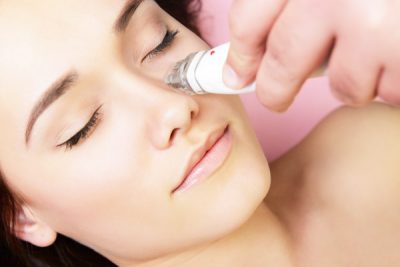 Thailand is one of the top destinations in the world for cosmetic surgery. In Chiang Mai the prices and range of treatments offered are the main draws, along with the chance to go on holiday before or after the procedure. Although Bangkok is the cosmetic surgery hub in Thailand, Chiang Mai also has good alternatives.
Several skilled surgeons have set up private clinics here, and private hospitals also offer breast enlargement or reduction operations, along with liposuction, rhinoplasty and facelifts at very reasonable prices. The quality of cosmetic surgery in Chiang Mai and Thailand in general is very high. The doctors are professional, reliable and use modern, safe techniques and equipment.
Patients choose Chiang Mai for cosmetic surgery operations since it's a relaxed and affordable place to recover. You can stay in a private, exclusive four-star hotel or rent a private villa or apartment for less than $300 a week, have food delivered to you, and enjoy spa pampering while your incisions heal.



Face lift in Chiang Mai
Rhytidectomy is one of the main plastic surgery operations. It involves the tightening of skin on the face to iron out wrinkles and give the patient a more youthful appearance.
A forehead lift, nose reshaping, and eye-lifts are often also undertaken by patients who have face lifts in Chiang Mai. The procedure is more complicated and sometimes involves more than one operation. Extra care needs to be taken to ensure your surgeon understands what desired look you want to achieve. 
If you are concerned about the outcome or later problems, it's advisable to use one of the big hospitals which are more professional and guard their reputations. A face lift in Chiang Mai costs from about US$3,000. They are less popular among Asians, who generally have more youthful appearance, but the doctors are experienced nontheless.
Breast surgery in Chiang Mai
Known as breast augmentation in the industry, breast enlargement surgery in Chiang Mai is popular among women wanting a better figure. Breast enlargement surgery is also an option for those who have had one or both of their breasts removed (mastectomy) after damage caused by a malignant tumour. The operation can also include breast reduction. The doctors are considered very professional, taking you through a full consultation beforehand to ensure they understand your desired outcome.
Many Thais, who are generally not endowed with large breasts, are opting for this operation and surgeons have plenty of experience. This includes insertion of silicone implants safely, reshaping or breast reduction. Whether for health purposes or superficial looks, breast enlargement or reduction is well practised here. Breast enlargement costs from around US$2,000 to US$7,000 or more.
Note:
To find the best rate
Hotels in Chiang Mai
, we recommend you look online at
Agoda.com
. They seem to be the most competitively priced of the hotels sites.
Liposuction in Chiang Mai
Liposuction is the removal of excess fat on fat-prone areas of the body, namely the buttocks, stomach and thighs. Many people don't have the inclination or time to remove the fat by cardiovascular exercise and liposuction is a relatively easy and cheap procedure that is offered in Chiang Mai. The cost of abdominal liposuction in Chiang Mai is from around US$2,000, while a tummy tuck will set you back US$3,000 roughly.
Generally the procedure is safe and there are few public complaints or litigation against doctors here for poor practise, but those in doubt will get better peace of mind by using one of the big private hospitals for cosmetic surgery in Thailand.



Nose surgery – rhinoplasty in Chiang Mai
Rhinoplasty in Chiang Mai involves the reshaping of the nose with surgery. It is mainly performed for aesthetic appearances but also to correct any birth defects in order to aid breathing.
People who have been involved in road traffic accidents and those who want to look better are the biggest groups having nose surgery in Chiang Mai. This procedure is also popular with Thais who prefer Caucasian looking to their own flatter noses.
Nose surgery is a simple procedure that is over in one operation and you can then go about your holiday or return home and all signs of the operation are usually gone within a week. Rhinosplasty in Chiang Mai costs from US$1,500. The doctors discuss with you the shape of your new nose and can make corrective surgery if the result isn't quite right.
Cosmetic surgery practises in Chiang Mai
Feung Fah Clinic: Dr. Witoon Wisuthseriwong is an accredited plastic surgeon who has been practising for 30 years or more. He has clinics in Chiang Mai as well as Bangkok and performs all manner of treatments, including liposuction, breast enlargement surgery, and face lifts. 1 Sriwichai Rd., Suthep, Tel: (053) 216 439, 893 092, Email.
Chiang Mai Ram Hospital: The best hospital in town has excellent services, doctors, facilities and location. The rooms are three-star hotel standard while staff all speak some English. Prices here are higher than elsewhere in Chiang Mai, yet much lower than similar quality hospitals in Bangkok or in developed countries. 8 Boonreungrit Rd., Muang, Tel: (053) 920 300, Email.
Lanna Hospital: Lanna Hospital is one of the cheaper private hospitals in Chiang Mai, with 180 beds and two-dozen full-time doctors. The obstetrics and gynaecology services are particularly good here and most doctors speak English. 1 Sukkasem Rd., Paton, Kwang Nakornping, Tel: (053) 999 777, Email.
Further reading…