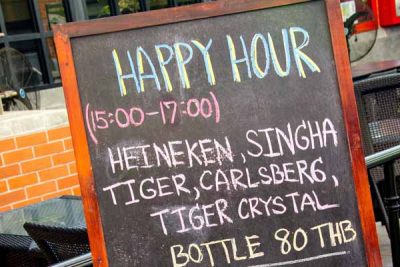 The Chiang Mai nightlife is much tamer and quieter than Bangkok, but enjoyable all the same. People in this city like to enjoy themselves and are happy to party with the many foreigners visiting their town. In Chiang Mai there are plenty of relaxing bars, a couple of lively discos, one street full of go-go bars, and a smattering of karaoke lounges. Quite a few gay venues are also found in Chiang Mai.
The city is a great place for a pub crawl because it's easy to walk (or stumble) from bar to bar (crossing the city centre on foot takes about 20 minutes). Many bars in Chiang Mai feature live music and the Thais are decent singers, with repertoires that include Thai ballads, MOR rock, soul, blues and pop favourites. There are also a number of discos which have talented DJs spinning dance floor anthems, cutting edge trance and house, and retro classics. Most bars now stay open to 02:00, with a few that are 'permitted' as after-hour's venues.



Tourist bars
Bars are found all over the city, but are mostly congregated on either side of the moat's eastern flank (in the Thapae Gate area), along the Ping River near Nawarat Bridge or in the vicinity of the Night Bazaar.
Some are lively, friendly affairs, others are quiet and more mature. The Night Bazaar keeps Chiang Mai's centre busy after hours, and there is plenty of late shopping and eating. At the Galare Centre, adjacent, you can enjoy some quick food while watching a free display of Thai cultural dancing and music. There is also a cluster of bars, coffee houses and restaurants at the intersection of Chang Klan and Loi Kroh Road.
Like the rest of Thailand, the nightlife in Chiang Mai is well known for its go-go bars. These are located mostly along the western end of Loi Kroh Road, including a walk-in arcade near the Imperial Mae Ping Hotel, and a stretch of Moon Muang road south of Thapae Gate. Popular with some, these areas are well contained, more discreet than Bangkok and relatively tame.
Can you take bar girls back to your hotel?
Some hotels don't mind you bringing bargirls back to your room as long as you are discreet, while others forbid it or will try to charge you extra. To save you the embarrassment we've enquired with all of them and listed those that are suitable for bachelors:
see the list, rates and booking here
.
The Thai scene
Nimmanhemin Avenue, to the west of the city centre, is the most fashionable place to be on weekend nights nowadays, because it's close to Chiang Mai University and many of the suburban houses have been turned into popular outdoor bar/restaurants. They are within walking distance of one another, often host live music and get packed with young urban Thais.
One really happening, new precinct for evening entertainment is JJs Market, an area two kilometres north of the northeast corner of the moat. It has plenty of bars and is generally busy, and especially on weekends. Congregated together in this arcade, the bars form one big outdoor party and it is very trendy Thai and youthful.
As with Japan, karaoke is a national obsession and these lounges can be found all over the city. Many of them attract a male clientele by including a bevy of young hostesses who will sit and sing with you for a small hourly fee. Many of these are found at Chiang Mai Land, a purpose-built street off Changklan Road to the south of the city.



Discos in Chiang Mai
The choice in Chiang Mai isn't worth writing home about, and the popular tourist venue, Bubbles, closed down in 2010; yet you can enjoy a fun night out, even if the dance floor is typically covered with standing tables and the 'whisky bearing waiters' are quite aggressive. The following are popular with visitors:
Spicy Club: The place everyone used to go when everything else shuts after midnight. Usually busy after 12 pm and stays open till 1 am. While most people start to leave after 1 if you want to continue drinking Spicy opens up a small section for an after party. Make sure to get in before it gets full! Chaiyapoom Rd., Tel: (053) 874 011. 
Warm Up Cafe: Attracts a young crowd of university students, especially on Friday nights, and is a good place to meet locals. Probably the most happening place in Chiang Mai, always busy on weekends. Open 18:00-02:00, 40 Nimminhemin Rd., Tel: (053) 400 677.
Mandalay Bar: This is the largest venue in town, located in a multi-storey venue down a soi (alley) off the moat. It gets busy and is mostly a local crowd and atmosphere. The venue posts that stays open till 2 am but some nights it will keep on going on longer. Open: 21:00-02:00, 5/3 Moonmuang Rd., Phra Singh. Mobile: (093) 162 2771.
Meeting horny local girls for free:
Most 'bachelors' visiting Thailand opt for the easy solution of visiting go-go and girlie bars, but there are also lots of regular girls who aren't prostitutes that are keen on meeting foreigners for a fling. Hundreds of lonely and horny modern city girls go looking online for sex with visiting or resident Westerners; no strings attached. They aren't expecting money or a boyfriend and haven't been with scores of other men. The best place to meet these girls is on
Adult Friend Finder
, where there are more than 10,000 registered Thai female members.
Gay and Lesbian
Chiang Mai has a very welcoming and relaxed gay scene, which is why many gay foreigners choose to settle here. There are plenty of friendly people and some fun venues.
You can choose from sophisticated places, such as Soho, Glass Onion and Munros Show Bar, or the more down-to-earth Seven Suns, Garden Bar, Kudos. Popular bars for meeting people include Coffee Boy Bar, Circle Pub, Adam's Apple and Doi boy. There are also some private massage clubs and a cluster of pick-up joints behind the Night Market.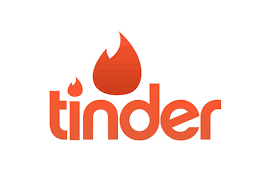 Tinder is the number one app in dating right now. It is also the biggest name in the Thai market. Signing up and logging is easy as you do so through Facebook. It's also free which makes it even more appealing. It's a great app to have while you're traveling to meet local Gays that can sometimes also be your tour guides and show you the city. Or meet up with other Gay travelers.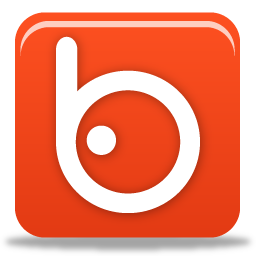 Badoo is one of those apps I never heard of until coming to Thailand. The profile viewing has two options "Encounters" which is set a random and "Discover" shows people that are around you. Not match is formed until 2 members decide they like each other profile, just like tinder. Users that like your profile can not be seen unless you upgrade your account or unless you match with them. Badoo seems to be growing steadily and becoming popular in Thailand.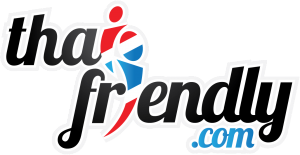 Thai Friendly has over 600,000 members from all over Thailand. This dating site is good because you can send messages for free but there is a 10 minute waiting period between sending each message. This can be frustrating if more than one person is interested in you but you can always upgrade to a paid subscription removing the wait and giving extra search options to filter search results. Thai Friendly also now comes with its own app.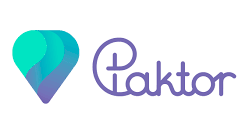 Paktor is a Tinder look alike but the user base is growing in Asia and Thailand. The app itself tries to give you more options and has more of an elegant look. It's definitely worth a look.
Further reading…