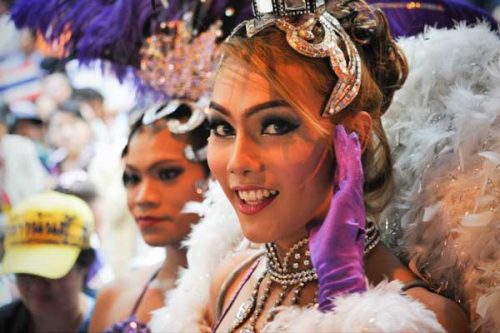 Thailand is a wonderful destination for the gay traveller, and Chiang Mai is one of the most popular places in the country to visit or even settle. The gay scene is well established here, with a large community who enjoy frequent entertainment and plenty of male company from local Thai boys.
The Chiang Mai gay crowd blends in effortlessly since Thais are so accepting and unprejudiced about gender choices; a major reason why the ladyboys are so numerous. Thai boys also make good gay companions owing to their good looks and soft character. Whether you come alone or as a couple, Chiang Mai will be a memorable experience. There is also a more discreet lesbian scene (even if Thailand tends to attract men), with a few places and networks to meet an increasing group of gay or bi women.
Many have found their special partner here, while others prefer to simply have a bit of fun! The Chiang Mai gay culture is centred on bars, bistros, private massage houses, and even go-go clubs; but many also prefer a quieter life.



The city itself is relaxing and affordable, moving at a lazy place. Shopping, dining, socialising among the expat community, dressing up for frequent parties and immersing oneself in the contemporary culture of the city are all popular activities among the Chiang Mai gay community.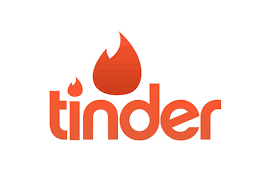 Tinder is the number one app in dating right now. It is also the biggest name in the Thai market. Signing up and logging is easy as you do so through Facebook. It's also free which makes it even more appealing. It's a great app to have while you're traveling to meet local Gays that can sometimes also be your tour guides and show you the city. Or meet up with other Gay travelers.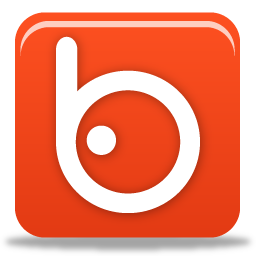 Badoo is one of those apps I never heard of until coming to Thailand. The profile viewing has two options "Encounters" which is set a random and "Discover" shows people that are around you. Not match is formed until 2 members decide they like each other profile, just like tinder. Users that like your profile can not be seen unless you upgrade your account or unless you match with them. Badoo seems to be growing steadily and becoming popular in Thailand.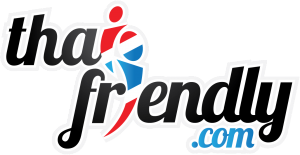 Thai Friendly has over 600,000 members from all over Thailand. This dating site is good because you can send messages for free but there is a 10 minute waiting period between sending each message. This can be frustrating if more than one person is interested in you but you can always upgrade to a paid subscription removing the wait and giving extra search options to filter search results. Thai Friendly also now comes with its own app.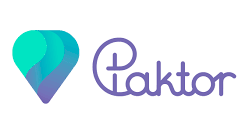 Paktor is a Tinder look alike but the user base is growing in Asia and Thailand. The app itself tries to give you more options and has more of an elegant look. It's definitely worth a look.
MEETING THAI BOYS
For the first time visitor looking to meet boys, there are a number of bars, clubs and saunas spread out throughout the city (see listings below). Additionally, there are many gay-friendly hotels and guesthouses.
Thai culture does not place a premium on youth in the way that Western societies do, and older men can still be quite desirable in Thailand. Chiang Mai is also a popular place to retire, for straights and gays. Thai boys are gorgeous, with toned bodies, lovely features and a soft nature. Everyone is friendly here, and you rarely meet outwardly vocal homophobic people.

The best online place to meet Thai Gay for free is on
Gay Friend Finder
, where there are more than 10,000 registered Thai Gay members.
GAY BARS AND RESTAURANTS
Soho Bar and Guesthouse: Gay-friendly bar with a relaxed, classy atmosphere and a garden bar and trendy interior. Conveniently located near Kad Suan Kaew mall. 20/3 Huay Kaew Rd., Suthep.  Tel: (053) 404 175, Mobile: (082) 695 9930, Email.
Lotus Garden Bar: Located adjacent to the Lotus Hotel is this open-air bamboo hut bar filled with friendly people. Open: 19:00 until late. The Lotus Hotel, 2/25 Viangbua Rd., Chang Puak. Tel: (053) 215 376.
Long Yang Club: LYC Chiang Mai is a Social Club promoting friendship between Asian and Western Gay men and lesbians. It holds regular social events, including dining out, sports, charitable activities and entertainment, details of which are on their webpage.
OTHER GAY HANGOUTS
Circle Pub: Another choice for company for the evening. Open: 20:00-01:00, 161/7-8 Soi Arawan, Changpueak Rd., Sriphum. Tel: (053) 214 996.
New My Way: Sometimes busy and out of town a bit. Open 20:00-01:00, 3/5-6 Hatsade Sewee Rd., Soi 3, Chang Puak. Tel: (053) 404 361.
Adam's Apple Club: Open: 21:00-01:00. 1/21-22 Viengbua Rd., Changpuak. Tel: (053) 220 381.
Can you bring someones back to your hotel?
Some hotels don't mind you bringing someones back to your room as long as you are discreet, while others forbid it or will try to charge you extra. To save you the embarrassment, we've enquired with all of them and listed those that are suitable for bachelors: 
see the list, rates and booking here
.
GAY MASSAGES AND SPAS
House of Male: A large, popular place to meet single people, boasting a sauna, gym with swimming pool, bar, and friendly service. Open: 12:00-Midnight, 19 Sirimankalajarn Rd., Soi 3, Suthep. Tel: (053) 894 133, 217 765.
Classic House Massage: Centrally located off Thapae gate and decorated in the traditional Lanna style, with body scrubs, aromatherapy, facial and 4-hands massage. Open: 12:00-Midnight, 27/2 Thapae Rd., Soi 4. Tel: (053) 904 582, Email.
His Club: Situated in the Chiang Mai land area, His Club touts 'More than 20 male therapists to choose from' and offers various treatments. Also has a spa and sauna. 21/43 Soi Moo Baan Unn Reun, Chang Klan Rd., Tel: (053) 204 148.
2 Brothers Massage: 80/7 Loi Kroh Rd. Soi 3A, Chang Klan, Tel: (053) 206 403, Email.
Cheeva Spa: Serving the gay community for six years, Cheeva Spa continues to offer the best possible massages and beauty treatments in Chiang Mai. Gay and lesbian visitors from around the world return year after year for the wonderful service that Khun Parisa and her staff provide. Open: 10:00-21:30 (Daily), 4/2 Hussadhisewee Rd., Sriphum. Tel: (053) 405 129, Email.



GAY FRIENDLY GUESTHOUSES
Tokyo Vander Hotel: Chiang Mai's largest gay accommodation is exclusively gay and has five floors of revamped rooms, along with a host of facilities. They include a pool, restaurants, massage/spa, and cabaret bar in the basement; popular among locals as a meeting place…more details and booking
Santitham Guest House: A nicely appointed, upmarket guesthouse and restaurant located northwest of the moat in a quiet suburb, yet within walking distance of Kad Suan Kaew mall…more details and booking
Soho Guest House: A popular gay venue that also has accommodation in a relaxed and friendly environment, if you don't mind a lively atmosphere. It's conveniently close to Kad Suan Kaew mall, near the old town, though on a busy road…more details and booking
Seven Suns Residence: Popular, lively place…more details and booking
Lotus Hotel: Gay-owned and run and very popular with visiting gay tourists…more details and booking
Baan Sammi – Plumeria: Gay homestay accommodation near Doi Saket…more details and booking
Further reading…