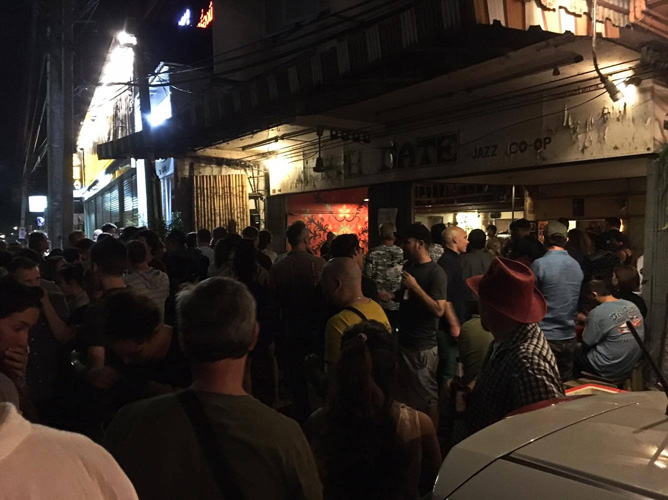 Getting out at night in Chiang Mai is a relaxing and easy affair, with many great bars and pubs located within walking distance of the Night Market or Old Town. There's plenty of themed pubs in Chiang Mai catering to tourists and you'll find a busy atmosphere on most nights during the tourist season.
Chiang Mai bars provide something for everyone, whether you prefer a quiet whisky over a tête-à-tête, live sports, or funky lounge music. Drinks prices are far more sensible than Bangkok or Phuket, but vary wildly from roadside 'cocktail combis' to plush luxury hotel bars.
Punters looking to find female company for the evening should browse our page on go go bars.



Music and lively bars in Chiang Mai
Rasta Cafe': Popular, laid-back outdoor place now located in the Night Bazaar area along Charoen Prathet Road (right next to the one-way Iron bridge). Features live music nightly – mostly reggae and ska along with a sprinkling of jazz and rock. Open: 18:00-01:00, 73/10-11 Charoen Prathet Rd., Tel: (089) 838 8148.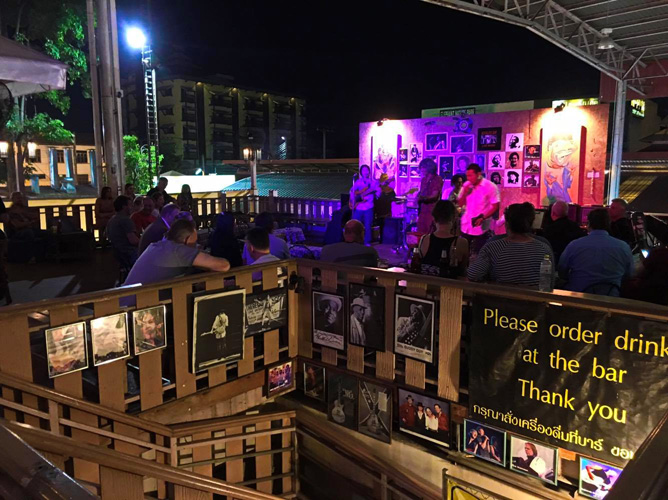 Roots Rock Reggae: Chiang Mai's premier riddim venue is busy most nights with a mixed crowd of dreadlocked Thais and backpackers with reggae and ska sounds rocking the house. Open: 19:00-01:00, 40/12 Ratvithi Road. Tel: (081) 992 9079.
North Gate Jazz: A small bar & music jamming venue with bohemian atmosphere, with mid-priced drinks and a mixed crowd of Thais and foreigners. Open: 19:00-Midnight,  95/1-2, Sriphum Road. Tel: (081) 765 5246.
Boys Blues Bar: Located in the middle of the Night Bazaar, walk through the food stalls and you'll come across a set of stairs that will lead you into a world of blues. The crowd is a mix of locals and tourists. Open: 20:00-Midnight. Soi 6, Chang Klan Road (Kalare Night Bazaar).
Pubs in Chiang Mai
The Writers' Club & Wine Bar: Popular with local writers on Friday nights, with friendly owners, great wine selection and good food specials. Stop off here while strolling the Sunday Walking Street. Open: 12:00-Midnight (Sunday-Friday), 141/3 Ratchadamnoen Road. Tel: (053) 814 187, Email.
The (UN) Irish Pub: A Magnet for the local expat crowd; serves good pub food, multiple sports channels on big screens. It's hardly Irish but hosts quiz and live music and is busy during big sports events. Open: 09:00-Midnight, 24-24/1 Ratchawithi Road. Sriphum.  Tel: (053) 214 554, Email.
The Pub: An ageing, but very reputable, English-styled pub that is popular with the older, long-standing expat crowd. 189 Huay Kaew Road. Tel: (053) 211 550.
O'Malley's Irish Pub: Air-conditioned Irish pub with several good beers on tap and comfy interior. Has good pub grub and is conveniently located in the Night Market area. Open: 09:00-01:00, 149/14-15 Anusarn Market, Chang Klan Road. Tel: (053) 271 921.
The Red Lion: Conveniently located in a central spot within the Night Bazaar, this long-running favourite serves a good selection of food and drink, including draught Guinness and Tetley's bitter (rarities in this part of the world) to weary shoppers and locals alike. Drink and dine indoors or outdoors in British Pub tradition. 123 Loi Kroh Road. Chang Klan. Tel: (053) 818 847, Email.
Bachelor bars in Chiang Mai
Number 1 Bar: One of the most popular places in town, featuring lots of pretty waitresses, though not an in-yer-face 'girlie bar'. Number 1 is the main distributor of Belgian & Craft Beers in the north of Thailand and also has an outlet alongside the river to the south of town. Open: 12:00-Midnight (Friday-Sunday), 15:00-Midnight (Monday-Thursday). Soi 1, Loi Kroh Road. Tel: (053) 206 724.
Sax Music Pub: Popular with visiting German motorcycle crowds, with good music and a convenient location. Open: 17:00-01:00. Moon Muang Road. Tel: (081) 022 9257.
Chiang Mai Saloon: American-styled burger and steakhouse with great South-western food, friendly owner and staff, nice atmosphere, music videos and live sporting events on a large screen. Draft beer and the largest selection of margaritas in Chiang Mai and a kitchen open from breakfast until late. Chiang Mai Saloon 1: 80/1 Loi Kroh Rd., open: 11:00-midnight. Chiang mai Saloon 2: 30 Ratchawithi Rd. Tel: (053) 219 667, Email.
The Half Moon Pub: A long-established sports bar & restaurant situated on Moon Muang road. Good music, slate pool table and darts area guarantees a great time while enjoying one of the many local, and imported, drinks. Open: 09:00-02:00, Moonmuang Soi 2. Tel: (086) 913 8190.
Meeting horny local girls for free:
Most 'bachelors' visiting Thailand opt for the easy solution of visiting go-go and girlie bars, but there are also lots of regular girls who aren't prostitutes that are keen on meeting foreigners for a fling. Hundreds of lonely and horny modern city girls go looking online for sex with visiting or resident Westerners; no strings attached. They aren't expecting money or a boyfriend and haven't been with scores of other men. The best place to meet these girls is on
Adult Friend Finder
, where there are more than 10,000 registered Thai female members.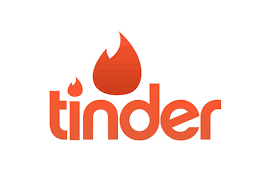 Tinder is the number one app in dating right now. It is also the biggest name in the Thai market. Signing up and logging is easy as you do so through Facebook. It's also free which makes it even more appealing. It's a great app to have while you're traveling to meet local Gays that can sometimes also be your tour guides and show you the city. Or meet up with other Gay travelers.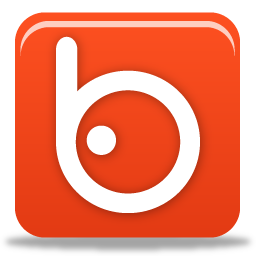 Badoo is one of those apps I never heard of until coming to Thailand. The profile viewing has two options "Encounters" which is set a random and "Discover" shows people that are around you. Not match is formed until 2 members decide they like each other profile, just like tinder. Users that like your profile can not be seen unless you upgrade your account or unless you match with them. Badoo seems to be growing steadily and becoming popular in Thailand.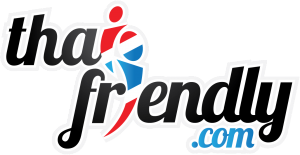 Thai Friendly has over 600,000 members from all over Thailand. This dating site is good because you can send messages for free but there is a 10 minute waiting period between sending each message. This can be frustrating if more than one person is interested in you but you can always upgrade to a paid subscription removing the wait and giving extra search options to filter search results. Thai Friendly also now comes with its own app.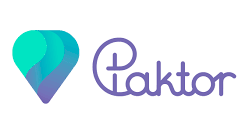 Paktor is a Tinder look alike but the user base is growing in Asia and Thailand. The app itself tries to give you more options and has more of an elegant look. It's definitely worth a look.
Hotel bars in Chiang Mai
The Mix Bar: Perhaps Chiang Mai's most sophisticated bar, located in the hip D2 hotel. Uber-chic bar-tenders and atmosphere, regular parties, a place to be 'seen'. Open: 11:00-01:00, dusitD2 Hotel, 100 Chan Klan Rd., Tel: (053) 999 999.
The Horn Bar: For a really discerning experience, find your way out of town to the remarkable Mandarin Oriental Dhara Dhevi in Sankhampaeng. Arrive before sunset and marvel at this extraordinarily-themed, five-star that has few equals in Asia. Open: 17:00-Midnight, Dhara Dhevi Hotel, 51/4 Moo 1, Chiang Mai-Sankhampaeng Road, Tasala. Tel: (053) 888 888.
Chilling bar lounges in Chiang Mai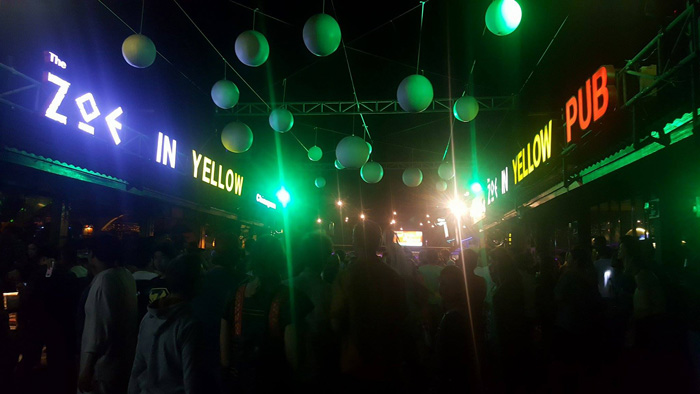 THC Rooftop Bar: A bohemian place above a Hemp Shop, with good views of Thapae Gate and floor-level seating. Good for chilling out with funky tunes and cheap drinks, but sometimes gets very busy. Open: 17:00-Midnight, 19/4-5 Kotchasarn Rd., Thapae Gate.
Party Central
A collection of open-air bars on the corner of Th Ratchaphakhinai and Th Ratwithi. This is where everyone comes to dance to western music, party and hookup. This area has diverse crowd ranging Backpackers, Gays, local Thai girls, to long-term Expats The age range of the crowd runs from 18-35. This is a list of the best bars.
Zoe in Yellow has grown over the years and is one the most popular bars for backpackers and Thais that want to interact with westerners. With 2 dance sections, a beer garden, and a small upscale enclosed area to sit and talk, Zoe offers a little bit of everything for those who want to come and let loose. The best time to come would be around 10 if you just want to dance. If you like to take a seat at the beer garden 9pm would be a better time to arrive.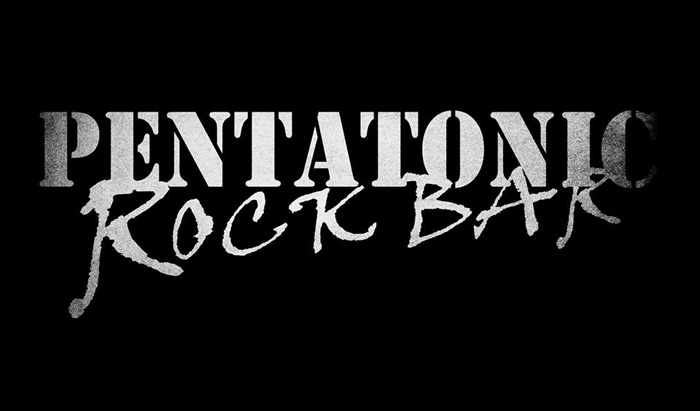 Roots Rock Reggae offers live bands playing everything from Ska/punk to Reggae. The bands are good and they always have a great lively crowd dancing and singing along. This place fills up fast so it is recommended you get there a little earlier if you want to get a table.
Pentatonic Rock Bar perfect for those that would rather headbang and sing along to AC/DC. They have some solid cover bands playing here every day during peak season. But its best nights are still Friday and Saturday. Open: 20:00-Midnight.
Havana Saloon is a laidback bar that plays a mix of rock/reggae/rap music. If you are the type that likes to sit back, drink, talk and people watch. This might be one of the better spots to hang out that type of vibe. Open: 17:00-Midnight. 40/12, Ratvithi Road, Sri Phum. Tel: (081) 952 2100.
A gogo bars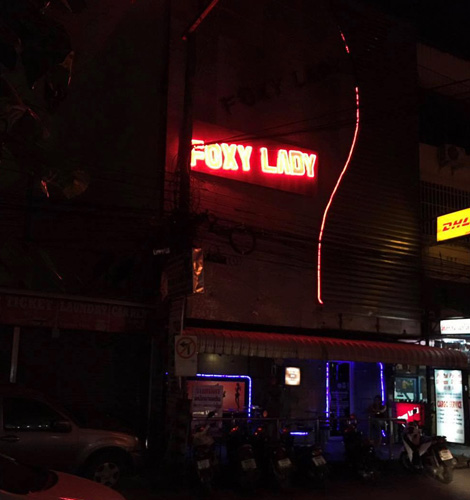 Foxy Lady: Cosy place conveniently near the night market, with sexy girls. At any one time, half a dozen girls will be on stage and they are among the sexiest bar girls in town. Plenty more mill about and they are happy to have drinks bought for them while they wait their turn in the 'rotation'. They are flirtatious and good lap dancers. Short-time rates from 1,500 Baht, with 500 Baht bar fine. Thapae Rd., Soi 1, Night Bazaar. Mobile: (080) 674 1121.
Spotlight Bar: Central go-go with a handful of girls strutting their stuff on stage at any one time. The girls are not very pretty, however, and short-time is 1,500 Baht (two hours), with a 500 Baht bar fine. Spotlight opens until late and is easy to find. Gets pretty busy. 49 Kotchasan Rd., Chang Klan. Tel: (053) 276 012.
The biggest cluster of girlie bars is located in the Chiang Mai Entertainment Centre, which is an arcade just off the top end of Loi Kroh Road – halfway between the night market and moat (near the Imperial Mae Ping Hotel). Here you'll find plenty of lively pubs of all characters, all full of available ladies.
Further reading…