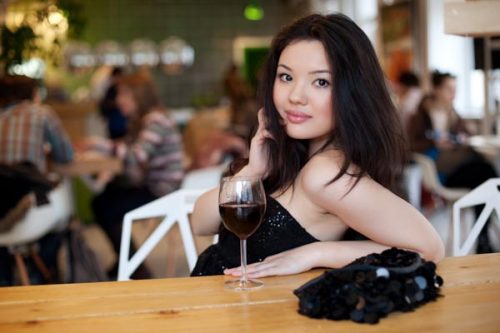 Like every tourist place in Thailand, Chiang Mai has its bar girl scene catering to foreigners and a few expats. It's a prominent attraction in the city, with some areas given over to bars full of girls for hire. Compared to Bangkok, Pattaya or Patong it's far more casual, less raunchy or intense and generally cheaper.
But the selection is quite limited – people generally don't come to Chiang Mai for girls and you'll have to contend with a handful of beer bars with average girls, or the few go go bars.
The most obvious place to head is Loi Kroh Road at the moat junction, where you'll have trouble walking down the street without being distracted by 'Helloooo, welcome'. If you cross over to the inside (old town) you'll find another cluster as you walk towards Thapae Gate. These are bit tamer. One of the go go bars, Spotlight, is on the outside of the moat, near Thapae Gate.
Further down Loi Kroh, walking towards the Night Market, is the Chiang Mai Entertainment Centre – which is full of bargirls and is tucked in an arcade to your right. They might not be as sexy as the others on the street but they are less in your face. Star Xix go go bar is opposite this arcade, though it has a cover charge and dull atmosphere. Look out for the bars tucked down the sois (lanes) as you wander down the street. The massage places along this road are also likely to give you a 'happy ending' oil massage, but hand jobs are generally as far as they go.
A 'mini-Tokyo' exists near the Anantara Resort, but this is exclusively for Japanese or Korean clientele and they might not let you in the door. The best go go bar in town, by far, is Foxy Lady, which is behind the dusitD2 Hotel at the Night Market. It can get busy after 22:00 and they have sexiest girls in town.
Find the best rate hotels in Chiang Mai on Agoda.com

You can also try your luck with Karaoke Lounges. This is an Asian phenomenon and nightly thousands of businessmen like to hire a private room that comes with a bevvy of girls to stroke your leg, keep your drink full and do the singing for you. But be forewarned; they can be relentless in their efforts to stack your bill and don't be surprised if it all adds up to five figures by the end, with absurd charges (e.g. 500 Baht for 5 buckets of ice etc). There's a handful along Chang Klan Road, likely monopolised by a mafia, with the same rip off experience, tatty rooms, obnoxious girls and large bouncer waiting for you to argue over the bill. Although discerning Thais will know where to get an honest deal, these are best avoided by tourists!
How it works
There is nothing more satisfying to a punter than a bar full of sexy girls all vying for your attention. As long as you have a fat wallet they'll treat you as desirable, no matter who you are, and the more flush you look the harder they tend to try. From a different perspective, it can all seem quite sad and desperate, especially if there are many more girls than tourists. Thai bar girls in Chiang Mai are experts at making you feel like a king; they'll flirt with you, pour your drink, rub your leg, occasionally touch you in excitable places and try their best to get hired. And the bargirls in Chiang Mai aren't too jaded, rough or rude.
When you enter a bar you can site alone until you've spotted a girl you like (they'll make eye contact), and if you don't make any moves one will come up and sit with you. There's no pressure (unlike Bangkok's Nana Plaza), the girl will ask for a drink – known as a 'lady drink' which is watered down and a set price (about 120 Baht – some of it goes to the girls). Buy them a beer if you want to get them drunk. They'll play pool with you, make light conversation in their limited English and wait for you to ask them to go home with them. It's that simple.
Meeting horny local girls for free:
Most 'bachelors' visiting Thailand opt for the easy solution of visiting go-go and girlie bars, but there are also lots of regular girls who aren't prostitutes that are keen on meeting foreigners for a fling. Hundreds of lonely and horny modern city girls go looking online for sex with visiting or resident Westerners; no strings attached. They aren't expecting money or a boyfriend and haven't been with scores of other men. The best place to meet these girls is on
Adult Friend Finder
, where there are more than 10,000 registered Thai female members.
How much
The basic cost of 'hiring' a girl is about 1,500 Baht. It can get cheaper for short time sessions or freelancing street girls but, as a tourist, you'll probably not want to risk an unsatisfactory experience. Obviously, you get cheap and nasty girls and you get expensive and sexy girls, and the less they are being paid, the less likely they are to give you a really good time – don't expect to bargain hard and still get a smile on her face.
The first thing you have to take care of is the 'bar fine' – a common fee for all bargirls in Chiang Mai and Thailand. This is paid to the bar for taking the girls away, it's how they earn the money to pay off officials, and it ranges from 200 to 500 depending on the place. In Chiang Mai, bargirl fines are usually about 300 Baht unless you're in a go go bar.
Then you have to negotiate with the girls. This is done in the bar before you pay the bar fine, and usually starts with 'you go with me?', 'you pay bar fine, how much you pay me'. Girls will go back to a hotel with you for as little as a 1,000 Baht if its 'slow' (i.e., lots more girls than tourists in the bar), or you're not too old, podgy and ugly. They will also offer you 'short time' (a few hours) or long time (all night) depending on what you're willing to pay.
The more sexy and popular the girl is the more she'll ask for, so it's worth trying your luck with several girls to get an idea first. Of course this involves buying quite a few 'lady drinks', so you might not save anything, and it depends on how new you are, as bargirls are good at sensing when you're fresh off the plane.
Some girls who are keen for business might not even agree a fee beforehand, trusting you to be decent. But you should never leave the bar without discussing this first, as they tend to inflate the price and get all sulky when it comes to payment time, leaving both of you unhappy. Girls who have really made an effort to make it an enjoyable night (rather than a boring job) deserve to be tipped.
You can also negotiate a week-long bar fine and rate if you decide you'd like her to be your travel companion – for bargirls like nothing more than a free trip to Phuket. Keep in mind that you might soon find her to be annoying baggage and there are plenty more bargirls elsewhere. In all, by the time you've finished up with drinks and fines and bar girl fees, the whole experience will cost between 2,000 and 3,000 Baht in Chiang Mai for bar girls for a night.
Can you take bar girls back to your hotel?
Some hotels don't mind you bringing bargirls back to your room as long as you are discreet, while others forbid it or will try to charge you extra. To save you the embarrassment we've enquired with all of them and listed those that are suitable for bachelors:
see the list, rates and booking here
.
Choosing the right girl
This is essential since it could mean the difference between a fantastic evening or a disappointing experience. If you're new or have been starved, the chances are you'll find all girls sexy and fun. Certainly Thai bargirls are more natural and sweet than your average prostitute; you get to take them to your hotel for the whole night and they act almost as if they're your girlfriend. Indeed, many foreigners end up with bargirl girlfriends here.
But if you experience several girls you'll soon realise there are some real sweeties who don't deserve to be working bars (some might have only been doing this a few months) and some really jaded cows who don't enjoy a single moment with you and are only interested in getting the money.
Take it from our experience, it's worth judging the girls character – don't just fall for the first sexy thing you see, take the time to chat up several girls so you get an idea of what's sweet and what's sour. The more the girl has been working the bars (remember, you could be the fifth guy she's had this week) the less inclined she is to be interested in you and you'll find yourself shagging a 'plank'. Of course if you're 'large' and 'old' you'll probably need to be generous to make them smile more. Remember, too, that Thai bargirls are small. Short time, high turnover girls are more likely to see it as a job than fun. There is absolutely no obligation to go with a girl just because you have been buying her drinks and asking how much for sex.
Some girls turn out to be horny firecrackers in bed and some just lay there, you can never really tell. And finally, have respect for the girls. They may be working the skin trade but they're mostly there because they have few opportunities elsewhere. Many are just simple and humble girls making a living and often dreaming that a decent farang will give them a good life. Thai girls, on the whole, are sweet and decent, and try to please, respecting and trusting their client; sometimes they get ripped off and disappointed. Even if money does the talking please try to treat the girls on equal terms.
International Dominas: offers dominatrix services in the city including caning, spanking, paddling, whipping, forced feminisation and nipple torture. Minimum sessions last three hours but appointments for anything up to a week can be arranged. Email for more details.
My Thai Escorts: leading agency for escorts and models throughout Thailand, providing exciting entertainment and adult-oriented holidays. The company boasts of impeccable standards and offer companions for business functions, romantic holidays or enjoyable evenings.
A gogo bars
Go go bars are slightly different in that girls also dance on a stage in bikinis and costumes and are far sexier. When not dancing they come and sit with you, or you can 'order' them from off the stage. These places are more discreet, not open to the street like most others and have a darker atmosphere. Some have private rooms upstairs. You can sit and watch, or blend into a corner. The bar fine and girls in these tend to be more expensive by at least half.
Foxy Lady: Cosy place conveniently near the night market, with sexy girls. At any one time, half a dozen girls will be on stage and they are among the sexiest bar girls in town. Plenty more mill about and they are happy to have drinks bought for them while they wait their turn in the 'rotation'. They are flirtatious and good lap dancers. Short-time rates from 1,500 Baht, with 500 Baht bar fine. Thapae Rd., Soi 1, Night Bazaar. Mobile: (080) 674 1121.
Spotlight Bar: Central go-go with a handful of girls strutting their stuff on stage at any one time. The girls are not very pretty, however, and short-time is 1,500 Baht (two hours), with a 500 Baht bar fine. Spotlight opens until late and is easy to find. Gets pretty busy. 49 Kotchasan Rd., Chang Klan. Tel: (053) 276 012.
The biggest cluster of girlie bars is located in the Chiang Mai Entertainment Centre, which is an arcade just off the top end of Loi Kroh Road – halfway between the night market and moat (near the Imperial Mae Ping Hotel). Here you'll find plenty of lively pubs of all characters, all full of available ladies.
Meeting horny local girls for free:
Most 'bachelors' visiting Thailand opt for the easy solution of visiting go-go and girlie bars, but there are also lots of regular girls who aren't prostitutes that are keen on meeting foreigners for a fling. Hundreds of lonely and horny modern city girls go looking online for sex with visiting or resident Westerners; no strings attached. They aren't expecting money or a boyfriend and haven't been with scores of other men. The best place to meet these girls is on
Adult Friend Finder
, where there are more than 10,000 registered Thai female members.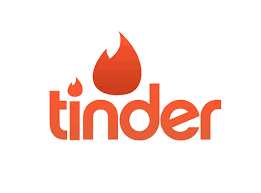 Tinder is the number one app in dating right now. It is also the biggest name in the Thai market. Signing up and logging is easy as you do so through Facebook. It's also free which makes it even more appealing. It's a great app to have while you're traveling to meet local Gays that can sometimes also be your tour guides and show you the city. Or meet up with other Gay travelers.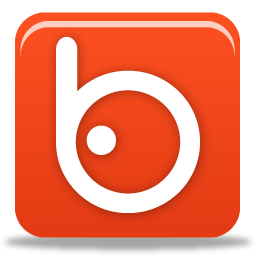 Badoo is one of those apps I never heard of until coming to Thailand. The profile viewing has two options "Encounters" which is set a random and "Discover" shows people that are around you. Not match is formed until 2 members decide they like each other profile, just like tinder. Users that like your profile can not be seen unless you upgrade your account or unless you match with them. Badoo seems to be growing steadily and becoming popular in Thailand.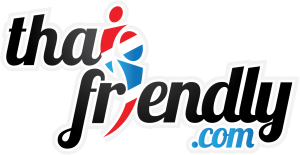 Thai Friendly has over 600,000 members from all over Thailand. This dating site is good because you can send messages for free but there is a 10 minute waiting period between sending each message. This can be frustrating if more than one person is interested in you but you can always upgrade to a paid subscription removing the wait and giving extra search options to filter search results. Thai Friendly also now comes with its own app.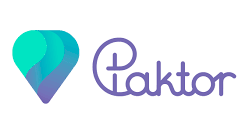 Paktor is a Tinder look alike but the user base is growing in Asia and Thailand. The app itself tries to give you more options and has more of an elegant look. It's definitely worth a look.
Further reading…