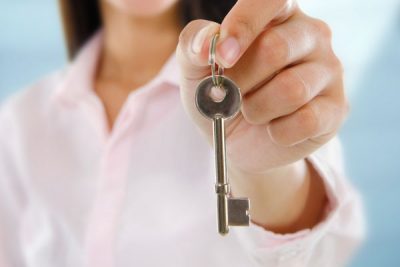 While the property industry in Chiang Mai is largely unstructured and only semi-developed, its emergent nature provides many good-value opportunities for individual buyers or larger scale investment. However, due to a lack of visible industry standards, the process can be initially bewildering to those foreigners more accustomed to the well-oiled property markets of the West.
The property industry in Chiang Mai isn't nearly as mature or professional as Bangkok, and some developers here really are 'fly-by-night' operations. Inadequate regulation and poor building/business ethics predominate in a rapidly growing market. Some developments and buildings go bust before completion, and your recourse to the law is weak here.



You should take the time to investigate the company's track record. Likewise, when buying privately you need to have the house properly inspected for latent defects and ensure the area is not liable to noise, unchecked development and other chronic factors that might devalue a house or affect the environment.
In an effort to familiarise yourself with the Chiang Mai property market, it's advisable to spend some time 'observing' the market before investing in property in Chiang Mai. This process usually involves recruiting the services of more than one estate agent and letting them act as your property market eyes and ears.
In addition to recruiting estate agents, keep your eye on the local newspaper property pages. If your Thai language skills don't stand up to reading the local rag, have a Thai person translate the property section for you on a regular basis. Also, avoid farang (foreigner) targeted property websites where prices will generally be well above the local asking price. Property-Report.com is a useful English language magazine that keeps a finger on the pulse of the property industry.
Note:
To find the best rate
Hotels in Chiang Mai
, we recommend you look online at
Agoda.com
. They seem to be the most competitively priced of the hotels sites.
When deciding on an area of the city to invest in there are many factors that should be taken into consideration; one of the most important being to check the location's proximity to the airport. The areas immediately north and south of the increasingly busy Chiang Mai Airport suffer from noise pollution, which will affect the property's value retention and potential resident's quality of living. Traffic, on the other hand, is seldom a major issue and even the remoter and quieter suburbs, preferred by foreign tenants, are no more than 20 minutes from the city centre.
The biggest growth in Chiang Mai real estate from an investing perspective is the emergence of a luxury condo sector. Initial developers had success based on the burgeoning numbers of foreigner retirees settling in Chiang Mai, prompting a flood of other buildings. Some have run into problems for various reasons, including inexperience.
The recession and falling value of dollars, pounds and euros against the baht have slowed demand considerably, resulting in an over supply. Since these condos can be owned outright by foreigners, this remains the most popular means of investing in Chiang Mai property and real estate.
While there are a number of new condo property developments worth investing in throughout Chiang Mai, there are also many buildings that went bankrupt from the 1997 economic crash that have been cast off by the Thai property market. These condo units can be attained at bargain prices and could prove to be a lucrative investment for the large foreign investor, or the individual investor looking to turn a quick profit.



Further reading…