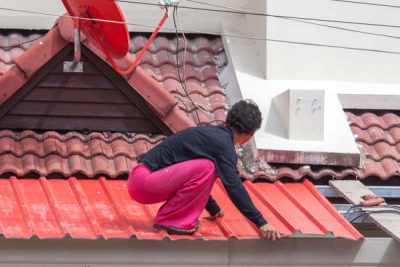 With the cost of land, labour and materials being relatively cheap in Chiang Mai, many foreigners go for the option of building their own house on acquired land, but the process does present various challenges that should be noted before embarking on any construction project.
Top 10 House-Building Tips
1. It is worthwhile investing in enough land to ensure adequate construction space plus additional space for garden and privacy purposes.
2. Finding good quality, reliable builders in Chiang Mai can be a challenging process, but one that should not be hurried. Take time to ask around and gain recommendations from others who have already had building work successfully completed. See previous work of theirs.



3. Once you are confident that you have found reliable builders, it's important to negotiate payment methods before any work starts. As with anywhere, negotiating a completion price generally works better than a daily rate, where work would potentially be dragged out.
4. In addition to negotiating payment methods, also ensure that details relating to work finishing are clear. For example; most Thai builders will not consider end of job clean-up as part of the contact. If you don't want to be the one clearing leftover rubble, make sure that these details are agreed before work commences.
5. If your spoken Thai is limited, and because most builders can't speak English, it can be worthwhile arranging a translator. There is quite a difference in quality interpretation between a working class builder and yourself. Often their work can be sloppy, poorly planned and mistake prone.
6. Spending more doesn't necessarily guarantee quality, because many builders have become familiar with charging more when foreigners are involved, but are unable to deliver to expectations. On the other hand, bargaining too much can result in corner cutting and compromised quality which can be expensive to fix.
7. Construction costs for Chiang Mai house building are generally between 10,000 and 16,000 Baht per square metre. It's advisable to aim for the higher end of the scale as quality in Chiang Mai may be perceived differently from Western standards. You also have to monitor quality of materials, such as use of steel, brickwork, wiring, foundations and finishing.
8. While most Thai builders are skilled, many concentrate on superficial appearance, paying little attention to smaller details. The best way to deal with this problem is to be onsite as much as possible or have someone there who is well aware of your personal preferences. Thai builders are renowned for not using spirit levels and set squares, for instance, resulting in 'wonky' lines.
9. It's advisable to plan your building project during a time when there are fewer Thai holidays. Thai builders are notorious for extending two-day national holidays to being three or even five-day holidays. Expect delays in reaching deadlines as par for the course.
10. If possible, plan work to commence in the cool season (November to February). Work will probably progress more quickly and you can avoid the Songkran (Thai New Year) holiday period, as well as the rainy season.



Further reading…