20 December 2017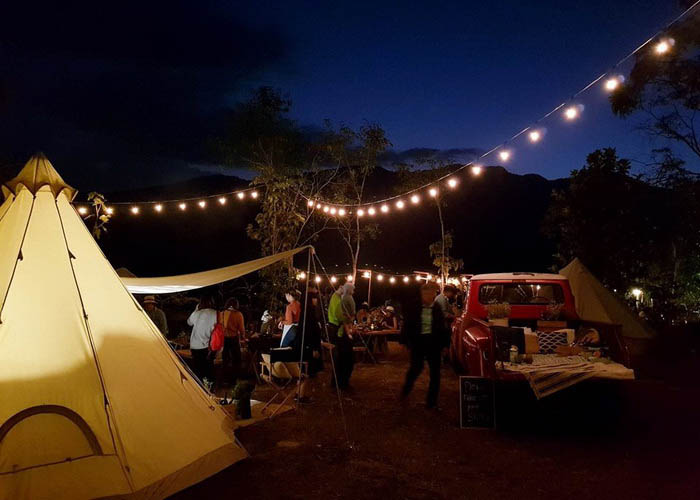 CAMP MEATING is a luxury style barbecue in a beautiful glamping setting. Aprons and plates are all in the front where you carry it to your own table to sit down and take in the atmosphere. Acoustic music fills the night air which adds to the ambiance and the magic of the night.
All your food can be cooked as you like since you'll be in charge of your own grill. Condiments and seasons are all provided and are included in the cost, so you can perfectly season your own food to your heart's content.
The camp starts at 16:30 and ends at 21:30. I do recommend going before the sunsets so you don't miss out on the beautiful view and it is a bit easier to cook with daylight. Camp Meating will be going on from everyday starting 21st of Dec 2017 to the 7th of Jan 2018.
From the 11th of Jan to the 4th of Mar 2018 will be held on Thursday – Sunday.The Venue is the Pack Squadron, Royal Thai Army which is about 7km from Chiang Mai city center.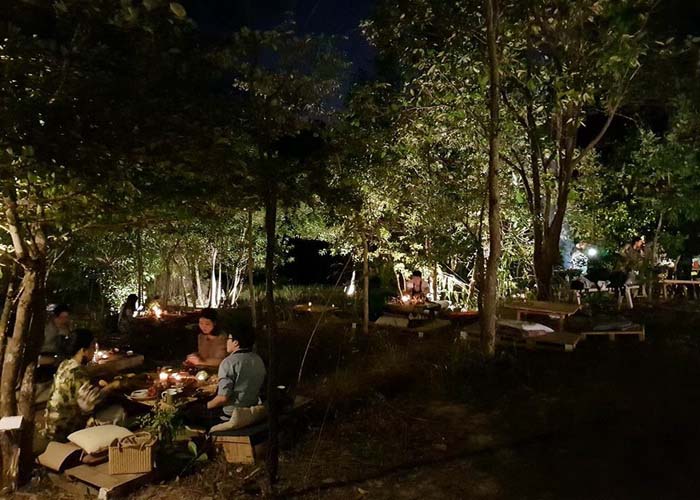 Cost: 1,200 THB per person and reservations only.
*** RESERVED ONLY ***
Book Now !! Call 02-104-9055
Camp Meating