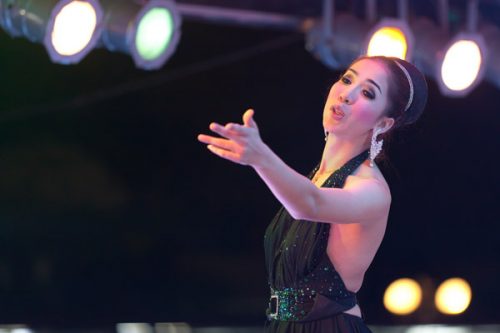 Thai ladyboys are one of the more curious aspects of Thailand and there's plenty of them in Chiang Mai. You can meet them in bars, loitering on streets or serving you in restaurants. Ladyboys are always looking for a man, so expect them to take an interest in you, and sometimes you might not even realise you're being hit on by a boy.
Thai people really aren't fussed about transsexuals, so you'll see ladyboys in Chiang Mai often, and all over Thailand actually. Some Thai boys are able to successfully pass off as ladyboys with their feminine features, and can look sexier than a girl. Some have had a full sex change but most can only afford the breast enlargement and live on hormone supplements.
It can be quite difficult to spot ladyboys in Chiang Mai, but usually you notice their hips are too narrow, or feet unusually large, or else their adam's apple gives it away. But by far the most obvious sign, though, is that ladyboys try too hard to be ladies and you won't find a real Thai girl coming on to you quite as aggressively, unless she's a bar girl.



Many ladyboys work as prostitutes, which may seem a bit odd but they are out on the streets and in the clubs or bars, which suggests they get a regular clientele of curious customers. Mostly they offer blowjobs, but some men seem to find it kinky taking one home for some 'unusual sex'. Ladyboys just like to get attention from men and try to earn a living being sexy, but they can be pushy, unlike girls.
Can you take someones back to your hotel?
Some hotels don't mind you bringing someones back to your room as long as you are discreet, while others forbid it or will try to charge you extra. To save you the embarrassment we've enquired with all of them and listed those that are suitable for bachelors:
see the list, rates and booking here
.
After a few weeks in Thailand you would have come across a few ladyboys working in tourist services. They are generally professional and pass it all off well; no one is fussed in Thailand about gender changing. However, ladyboys in Chiang Mai working in the sex industry have a reputation for pick-pocketing and occasionally drugging customers, so be weary of them.
You can meet ladyboys in selected bars on Loi Kroh Road (just east of the moat), as well as the girlie bars in the Chiang Mai Entertainment Centre – an arcade dedicated exclusively to adult bars near the Night Market. You'll also notice them loitering on the street and along Kotcharsarn Road (alongside the moat) waiting to be 'picked up', at which they can be annoying. Some of the massage shops also have ladyboys working inside. Their aggressive 'male side' tends to show itself when they are slighted, confrontational or angry.
Meeting horny Thai ladyboys for free:
Most 'bachelors' visiting Thailand opt for the easy solution of visiting go go and girlie bars, but there are also lots of regular ladyboys who aren't prostitutes but keen on meeting foreigners for a fling. Hundreds of lonely and horny modern city ladyboys go looking online for sex with visiting or resident westerners, no strings attached. They aren't expecting money or a boyfriend and haven't been with scores of other men. The best place to meet these ladyboys is on
Adult Friend Finder
, where there are more than 10,000 registered members.
Ladyboys are a curious, but generally harmless, feature of Thailand and an added surprise to those seeking some kinky sexual encounters while here. Ladyboy cabarets are also common, either in nightclubs or as big shows, for a ladyboy loves nothing more than dressing up extravagantly.
Read more about Thailand-a-go-go ladyboys guide.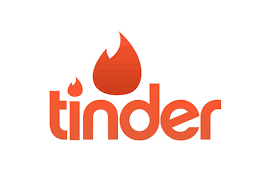 Tinder is the number one app in dating right now. It is also the biggest name in the Thai market. Signing up and logging is easy as you do so through Facebook. It's also free which makes it even more appealing. It's a great app to have while you're traveling to meet local Gays that can sometimes also be your tour guides and show you the city. Or meet up with other Gay travelers.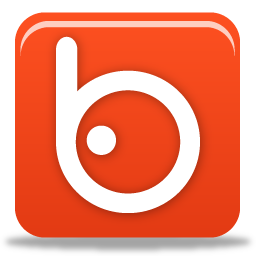 Badoo is one of those apps I never heard of until coming to Thailand. The profile viewing has two options "Encounters" which is set a random and "Discover" shows people that are around you. Not match is formed until 2 members decide they like each other profile, just like tinder. Users that like your profile can not be seen unless you upgrade your account or unless you match with them. Badoo seems to be growing steadily and becoming popular in Thailand.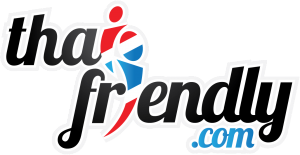 Thai Friendly has over 600,000 members from all over Thailand. This dating site is good because you can send messages for free but there is a 10 minute waiting period between sending each message. This can be frustrating if more than one person is interested in you but you can always upgrade to a paid subscription removing the wait and giving extra search options to filter search results. Thai Friendly also now comes with its own app.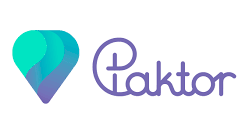 Paktor is a Tinder look alike but the user base is growing in Asia and Thailand. The app itself tries to give you more options and has more of an elegant look. It's definitely worth a look.
Further reading…