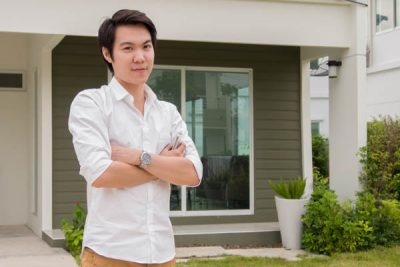 Chiang Mai has a relatively small property industry compared with other popular expat locations in Thailand, but there are some professional services for real estate needs here. The city has more than two dozen agencies–both Thai and foreigner–who specifically cater to English-speaking buyers, and there are many more, including individual freelancers who operate and work within the larger Thai market.
They can help you with buying, selling, renting, managing (while you are away) and servicing. Each has a modest selection of properties in their portfolio covering a range of prices. The following are some recommended real estate agents in Chiang Mai, and they can suggest a lawyer for contracts. We do suggest you vet your agents and lawyers prudently, however, since there is no real regulator and some people find the legal support here in Thailand somewhat inadequate.
Property Agencies in Chiang Mai
Perfect Homes: Probably Chiang Mai's busiest and highest regarded estate agent, Perfect Homes rent and sell all types of property in all areas of Chiang Mai. 609/105 Rimping Plaza, Chareonrat Rd., Faham, Tel (053) 352 532, Email.
Chiang Mai Properties: Run by two local residents, Chiang Mai Properties staff are fluent in English and Thai and are specialists in renting or selling condos, apartments, houses, and land in Chiang Mai and the north. 164/114-115 Chang Klan Rd., Chang Klan, Tel: (053) 273 363, Email.
Paradise Holiday Rental: Offering a quality portfolio of real estate in and around Chiang Mai for buying and renting property. 64 Moo 1, Ban Pa Hiang, Sankamphaeng, Tel: (053) 880 295, Email.
Jasmine Homes: Featuring quality houses, condos, offices and land for sale and rent in the Chiang Mai area. 121/5 Moo 4, Nong Jom, San Sai, Tel: (053) 352 856, Email.
Elite Property: for high-end houses and condos in Chiang Mai. 199/9 Huay Kaew Rd., Suthep, Tel: (053) 894 111, Email.
Further reading…