Highlights
Get to know Chiang Mai better as we put a spotlight to some of the events and happenings that Tourists, Expats and Locals all can enjoy!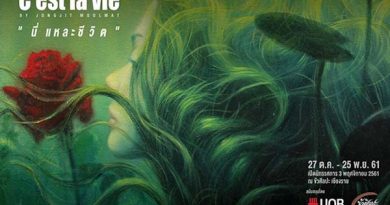 Diary of his life that released and created through the art. From all situation, feeling and emotion in his life
Travel Recommendations
In 1296, King Mengrai founded Nophaburi Sri Nakorn Ping Chiang Mai as the 'new city' of his thriving kingdom known as Lanna (million rice fields).
Hospitality
Without losing its ancient charm, entertainment and leisure are two certain priorities among the people of Chiang Mai.
Northern Thailand
The mountainous northern region of Thailand draws plenty of visitors to its charming combination of genuine culture, wilderness adventure and unbeatable scenery. One particularly distinctive character of Northern Thailand is the presence of the colourful and unique minority hilltribes.