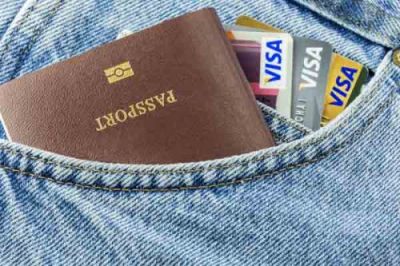 Withdrawing local currency while visiting Chiang Mai is easy; there are ATMs and exchange bureaux in most tourist places, as well as at the airport. You can access Thai Baht 24 hours a day and the fees are very reasonable if you exchange money in the right places.
The recommended way to withdraw local currency is to extract it from any ATM/cashpoint using your credit/debit/electron card. You're never far from one of these in Thailand if there's money to be spent, and the fees amount to 2 per cent.
Thai banks are also legally allowed to levy a 150 Baht (US$3) transaction fee. The maximum daily withdrawal amount by default is 20,000 Baht ($650), which is more than enough for a few days of shopping and leisure.



You can also draw an unlimited amount over the counter at exchange bureaux attached to banks or located in busy tourist areas, such as airports. You need to show proof of ID, and the currency exchange commissions amount to 3 per cent. The exchange rates are fairly set according to the central bank daily published rates, although the banks might offer less-favourable rates for exchanging cash or travellers' cheques.
Thailand, and particularly Chiang Mai, is a cash transaction place, and only hotels, good restaurants or expensive shops will let you pay by credit card. Some will also insist on charging 3 per cent, which isn't strictly lawful but that's their 'fee' for having to bank the money through their books. It's advisable to carry cash when shopping. 
Chiang Mai, and most of the country, is relatively safe for carrying large amounts of cash, and you seldom have to worry too much about losing a wad of Baht in a mugging. In fact, you should be more alert to where you use your credit card, since instances of fraudulent use of your card after you've used it in a dodgy shop are common.
Mostly you will need cash for shopping in markets, bargaining, paying for special deals, and impromptu lunches and so on, so it's a good idea to break down those thousand Baht notes beforehand (buying something at the ubiquitous 7-Elevens is an idea). As a general rule, nowadays, US$1 is about 37 Baht, a Euro equals 40 Baht, and a British pound buys 50 Baht.
In Chiang Mai you exchange money at the airport (though the rates will be better at a city bank) or draw money from the several ATMs located in the arrivals hall. Exchange Bureaux attached to banks are found in the central Thapae Gate area, along Thapae Road, at the Night Market and also the malls. These we can recommend for best exchange rates and a professional service.



Further reading…