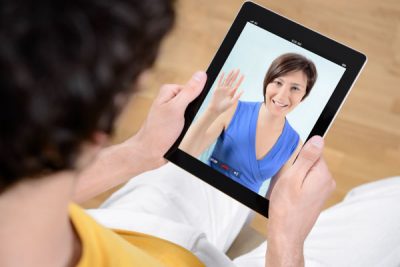 So, you've been bumming around Asia for months and haven't once called your dear old mum back home, shame on you! Those living here soon realise that international phone calls from Thailand aren't cheap, and if you're travelling and need to call your home country, it pays to know where to call cheaply from.
Luckily we live in an age of electronic communications and there are a few options. The easiest and most practical one for travellers is to use the numerous cheap calling services provided by internet cafes and guest houses in tourist areas. You can't miss them because they all display near identical signs outside their shop advertising 'Calls 20 Baht'. The services use one of two methods; a call back service of a VoIP (voice over internet protocol) which effectively turns an internet connection into a phone line.



These services cost about 25 Baht a minute to Europe and the US – hardly a bargain but about half the rates of standard phone charges here. For other countries or calls to mobile services it gets more expensive. Recently TOT (one of the local phone companies) lowered their rates considerably, though this may not last.
Those living here can set up their own VoIP service using one of the many alternatives easily found on the internet. Skype is the popular new technology that has radically improved this new means of calling long-distance. All of these services require that you register and give credit card details. Most internet cafés now have skype installed, completed with a headset. PC to PC calls are free provided the recipient is also on skype. Otherwise you can use the service to call landlines and mobiles, charged at standard rates to your pre-paid skype credit.
Note:
To find the best rate
Hotels in Chiang Mai
, we recommend you look online at
Agoda.com
. They seem to be the most competitively priced of the hotels sites.
Those dialling home from their hotel rooms to international numbers are likely to be charged a premium for the service, and you may want to investigate international calling card 'call back' services that are offered in your home country, before coming here.
Some travel with laptops and iPhones, in which case they simply have to find a WiFi hotspot (offered in some upmarket hotel rooms for a fee, often free in the lobby) and use their skype service.
Unfortunately the hardline phone network in Thailand is somewhat neglected and poorly maintained, but works most the time. Many people now rely entirely on the mobile networks.



Further reading…