March 30, 2017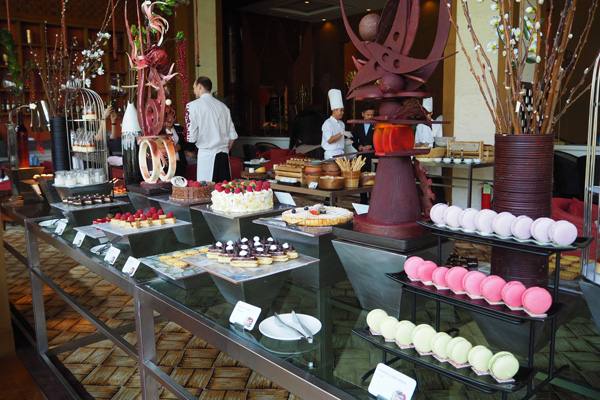 It is no secret to those around me or better yet ask my ex-wife… I hate buffets.
Sub-par food served in bulk to the masses. Food that you wouldn't think of twice of paying for but apparently when you can eat all you want its suddenly a good deal!??
Well my friends this is not one of those buffets. This is by far nothing but Quality. From the herb garlic goat cheese, to the smoked salmon to the superbly moist carrot cake. My god they have a Parmesan cheese wheel sitting in the middles of the deli meat waiting to be devoured. If you've been spent more than a month in Thailand it's no secret that the cheese you get here is less than edible.
Shangri-La Hotel's new GM Gabriele
Lombardo along with new Italian Chef Roldan Credo Zuleta have out done themselves introducing this buffet that brings decadence to Chiang Mai at a price, 688 baht, that makes it the biggest steal in Thailand's second biggest city. The level of quality and attention to detail is unparalleled for a restaurant (at this price range) let alone a buffet.
Bravo Shangri-La Hotel… Bravo….
Afternoon Tea buffets is every Saturday from 1pm to 5 pm.
For reservations call 053-253-888 or email restaurants.slcm@shangri-la.com
Shangri-La Hotel, Chiang Mai